Neuropathy Treatment Testimonial
Neuropathy Treatment Testimonial
Neuropathy Treatment Testimonial
Neuropathy Patient Testimonial
Neuropathy Patient Testimonial
Decreasing Neuropathy Pain
Awesome Neuropathy Patient Testimonial
Neuropathy Treatment Patient Testimonial
Neuropathy Treatment Testimonial
Neuropathy Treatment Testimonial
Great Neuropathy Patient Testimonial
Neuropathy Patient Testimonial
---
Chiropractic TESTIMONIALS
Chiropractic Patient Testimonial
Great Chiropractic Patient Testimonial
Chiropractic Patient Testimonials
Patient Testimonial at Aspire Chiropractic
Patient Testimonial at Aspire Chiropractic
Patient Testimonial at Aspire Chiropractic
Patient Testimonial at Aspire Chiropractic
Patient Testimonial at Aspire Chiropractic
"I suffered from migraines and tightness for years. After coming here, I don't get them anymore. I feel a lot more relaxed and energized. Thanks Dr. Tevlin!"
 - Andy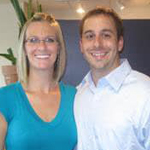 "I would not have conceived my son without chiropractic care. After a year and half of trying with no success within six weeks of my first adjustment, I was pregnant."
- Marie & Logan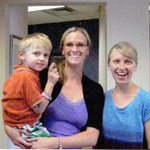 "I can exercise at SNAP for an hour without back pain, no sciatica, no headaches, no doctor, diabetic control thru diet and exercise. Dr. Lindsey has combined chiropractic with exercise and natural health suggestions. She is gentle, positive, and I always feel better! "
- Barbara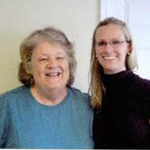 "I had constant headaches (used Ibuprofen daily), lack of neck movement, asthma (3meds 2x daily). I have no more headaches, and am off all my asthma medications!"
- Deborah
---
"I have a fused left ankle which causes hip pain. With weekly adjustments my hips stay even and I have less pain!"
- Joann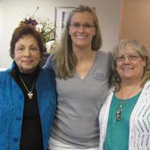 "I've felt a lot better since I've been going to see Dr. Tevlin."
 - Peggy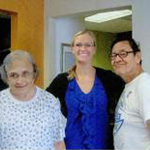 "Getting adjusted by Dr. Tevlin has helped me eliminate the need for medication."
 - Tim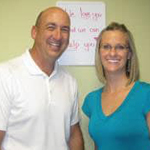 "It is relaxing and calming. I like the atmosphere and that it feels like Dr. Tevlin care about me as a patient and a person."
 - Deion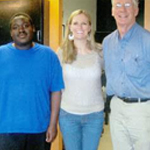 ---
"Dr. Tevlin really cares about my health and me in general."
 - Cynthia Hale
Monday
9:30am - 11:30pm
2:00pm - 5:00pm
---
Tuesday
Closed
---
Wednesday
10:00am - 1:00pm
3:00pm - 6:00pm
---
Thursday
10:00am - 1:00pm
---
Friday
7:45am - 10:15am
---
Saturday & Sunday
Closed
---
*Red Light Hours May Vary